When your business needs Internet access and also data and printer access for multiple workstations and devices, we can design and install network support for your business.
Whether you need a domain or work group set-up, we can professionally install and configure what your organisation needs to function more efficiently with technology. We install wired and wireless networks or a combination of the two. It just depends on how your building is structured and how much square footage it has.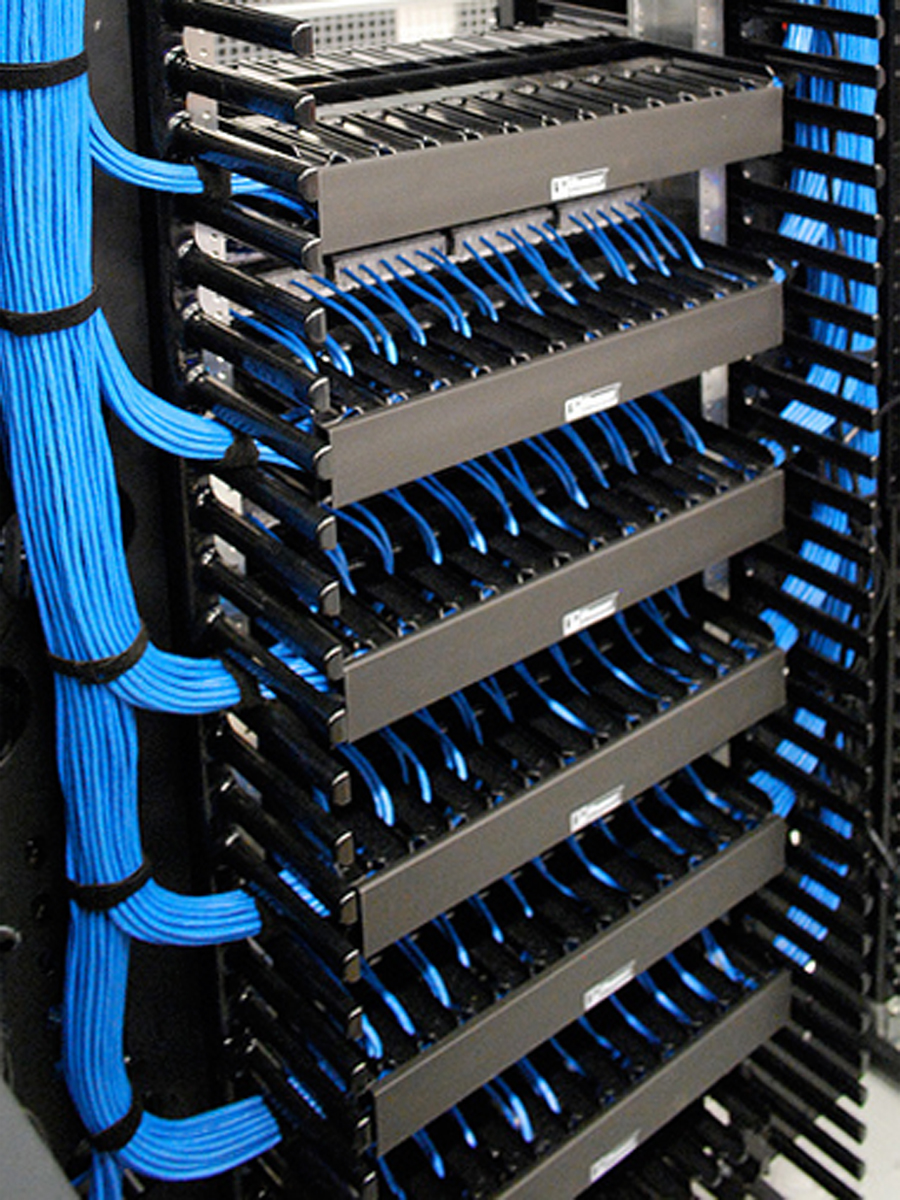 With an office network you can easily share files and printers with multiple users, saving on the cost of having to purchase separate add-on devices for each individual user. Plus, with a properly configured network in place, you will have an easier time controlling which employees have access to specific company files and resources. We can configure a high performing computer network in just one facility or between multiple sites utilising highly encrypted virtual private networks. Once at your location, our network engineers will evaluate your needs and make cost-effective suggestions on the equipment and work that you will need to put your network in place or to improve upon what you already have in use.
Our Network Services Include:
Network cabling installation and repair, including wall connections

Router Installation, configuration and upgrades

Firewall appliance installation and configuration

Active Directory, DNS, DHCP & Remote Desktop Services Configuration

Windows group policies configuration

Windows user accounts set-up

Microsoft Exchange Server configuration & troubleshooting

Remote Desktop installation & configuration

Virtual private network configuration & troubleshooting

Network security penetration testing

Networked printer and copier installation and configuration
We provide cost effective computer network services for large and small organisations. From home based businesses to corporate offices and trades shows,CrescentGate Global Consult is your best source for all of your company's computer network service needs. Call us today to schedule a free onsite consultation. Or simply fill out the form below and we'll contact you shortly.
Secure Wireless Network Installation and Repair
Do you need secure wireless Internet access for the devices in your home or business? Are you having Internet access connection issues, because of possibly malfunctioning hardware, such as your routers, wireless access points or network interface cards? Do you feel as if your network isn't as secure as it needs to be and you possibly have someone accessing your network without your permission? Contact us today for a free on-site wired and/or wireless network evaluation. Our certified network technicians will perform a scheduled home or business visit and check your network connectivity and security settings to make sure that your wireless network is as secure as possible.
CrescentGate Global Consult can handle all of your wireless networking needs promptly and professionally, relieving you of the time-consuming chore of reading countless technical manuals and searching through online troubleshooting sites and forums in order to handle the work yourself, possibly with very limited success. Our certified & insured wireless networking technicians are well-trained and highly experienced. They will come to your home to install or repair your networking equipment, so that you won't need to disconnect it and drop it off at a computer repair shop, where it might remain for several days or weeks. In most situations, we can come to your home and set-up your wireless networking equipment, or resolve your computer issues cheaper than it would cost for you to disconnect your system, and take it into a much larger competitor's store for them to simply diagnose your issues, without even fixing them.
We can resolve issues that include, but are not limited to:
Problems connecting devices to your wireless network, such as computers, tablets and smartphones

Intermittent wireless connectivity issues that occur at random times

Weak or drifting wireless signal coverage throughout your home or business

Limited bandwidth throughput on your connected devices

Plus many other issues that involve your wireless network